Missouri Hunger Information
The following data, graphics, and resources have been compiled from multiple sources including state agencies and private organizations. This information is provided to present a picture of child hunger and food insecurity in Missouri.
Please feel free to share this information.
---
If a child is eligible for a free or reduced price meal at school, it is not difficult to imagine that she may not have consistent access to nutritious meals throughout the year.  Child food insecurity is not a big city problem or a small town problem, it is a statewide issue.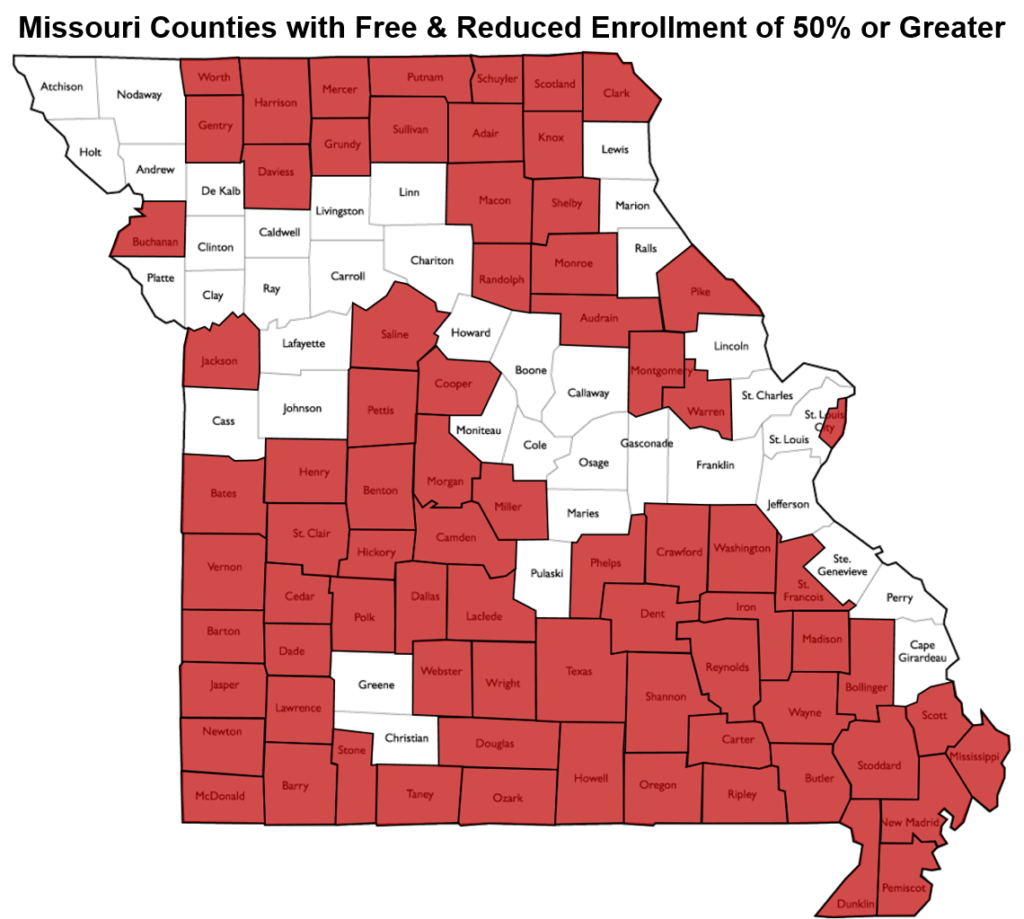 ---
Free and Reduced Meal Eligible Children

The Missouri Department of Elementary and Secondary Education (DESE) is the state agency responsible for administering the National School Lunch Program (NSLP). According to DESE's annual report of NSLP participation data (2017), There are 945,913 students participating in the NSLP. Of the number of students participating, 468,305 are eligible for a free or reduced-price meal.
You can access the complete DESE's 2017 NSLP Report here:  National School Lunch October 2016
You can access all of DESE's reports and statistics by browsing the DESE Food & Nutrition Services Statistics website