Afterschool Meals & Snacks
Afterschool meals and snacks programs are an excellent way to help surround kids with opportunities for nutritious meals and for schools to increase food service revenues!  With the At-Risk Afterschool Program (part of the Child and Adult Care Food Program – CACFP), administered in Missouri by the Department of Health and Senior Services (DHSS), schools and organizations can offer kids a snack and a meal afterschool.  Better nutrition for kids and increased revenue for schools; afterschool meals programs are a Win Win for Missouri!
---
Afterschool Meals: A Win-Win for Missouri Schools
Watch our webinar and learn how schools all over Missouri are taking advantage of their own afterschool meals programs and how you can get started!
---
Resources for Afterschool Food Service Programs
The following are links to reports, brochures, and webinars. Please feel free to link, duplicate, and distribute!
Schools as Nutrition Hubs

Three Meals a Day: A Win-Win-Win for Schools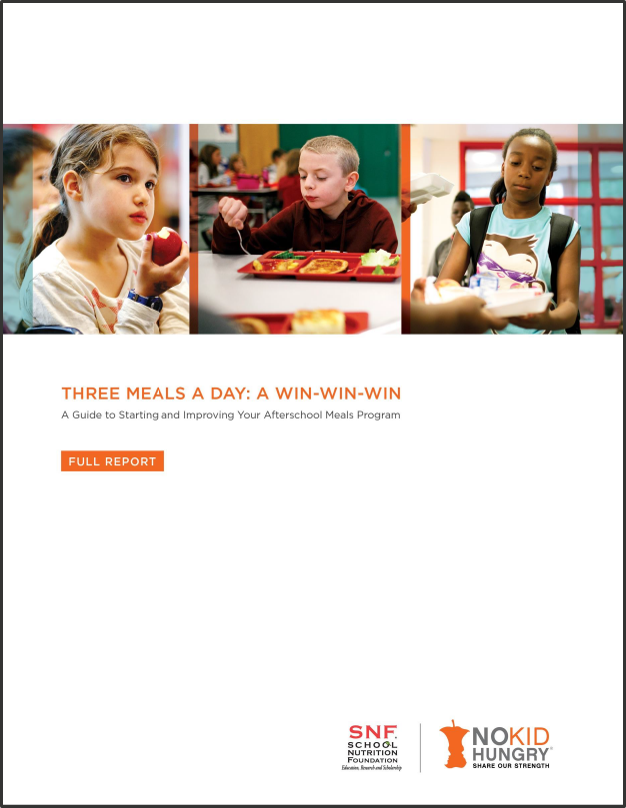 The Umbrella Model: CACFP Afterschool Meals Program Expansion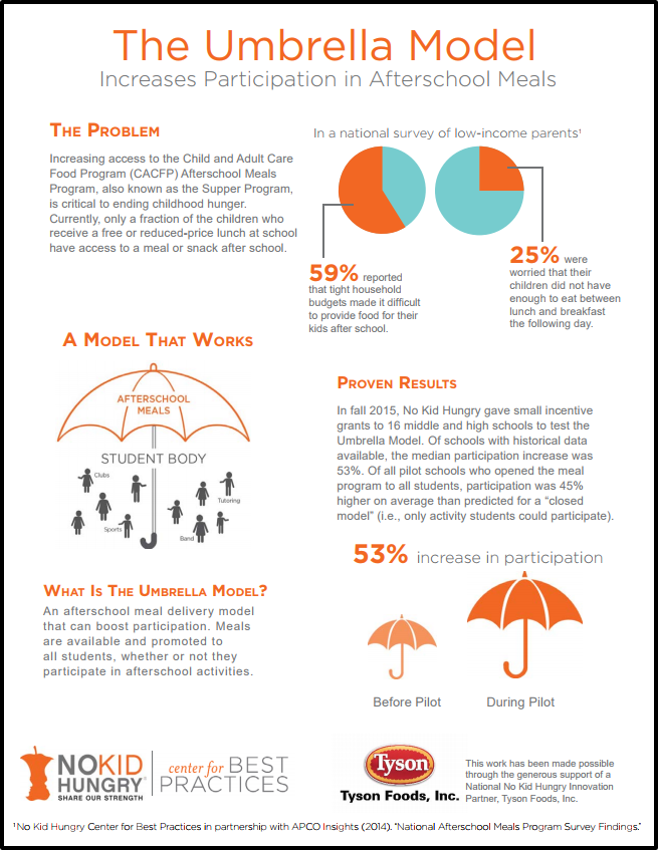 Supper in the Classroom: Increasing CACFP Afterschool Meals Participation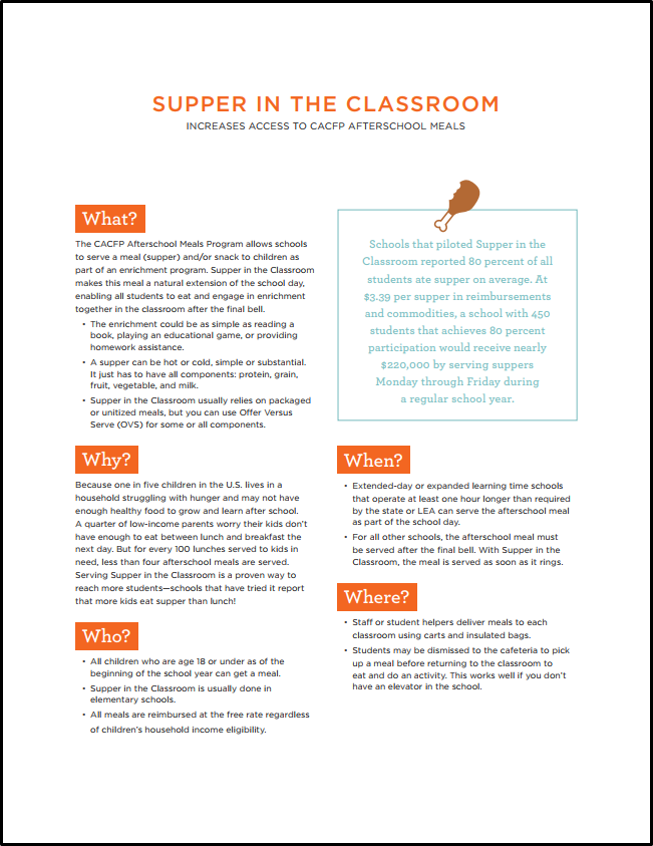 USDA CACFP Sample Meal Posters